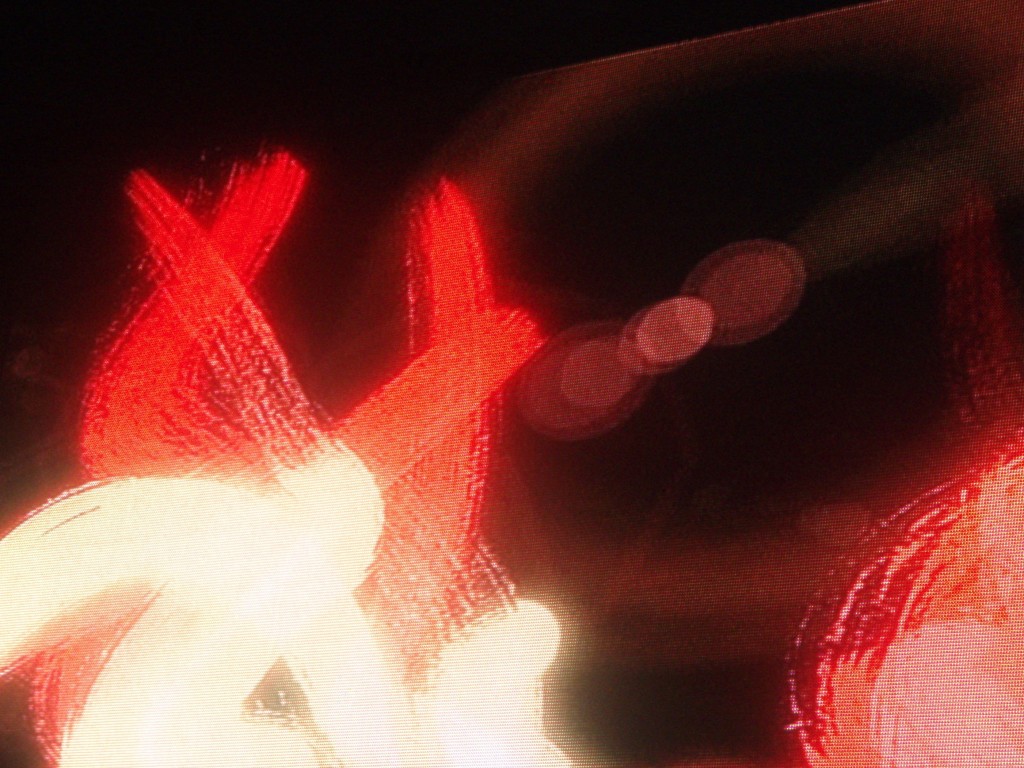 What a great buzz as we walked in to Federation Square to explore and enjoy 'the Solstice Celebration' , 18 June 2011. In the background was a performance 'MWENDA' meaning Light, by Jerusalem Gospel Rumba, from the Congolese community.
What has become an annual gathering the Saturday closest to the true winter solstice, the Celebration forms part of the program of 'the Light in Winter Festival' at Federation Square and is well timed for those with young families between 5pm – 8pm. The full festival program runs 2 June to 3 July 2011 Federation Square, Melbourne.
Winter and summer Solstice in many cultures aligns to a significant celebration or feast day and this Solstice Celebration here was no different. It was celebration of multi-cultural Melbourne, displaying the richness that makes up the weave of the community. Throughout the evening we were treated to performances of dance, music and song either on the main stage or around one of the many fire pits dotted around the square. The MC did a great job in conjunction with a group of a Ghanaian dancer and drummers leading and enticing the crowd to the next performance and location. Three performances that I particularly enjoyed were: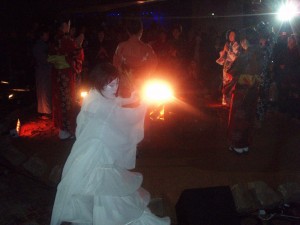 'HOLD the LIGHT' – a Butoh Performance form the Association of New Elderly [Japan Community] remembering the people of Japan following the earthquake 11 March 2011.
'TORITO'
Mexvic presented Torito a dance symbolising people overcoming evil which was represented by a bull.
BABOUGERI and other rituals of cleansing, regeneration and fertility performed by 'the Folk Group' of the Greek Orthodox community of Melbourne and Victoria
We also were treated to other performances from the Burmese, Turkish and India communities. If you ventured on the installation 'Light Hearts' by Canadian-born, Bruce Ramus you could also sample Turkish Delight, Hot Chocolate or Mulled Wine and try your hand at origami by making a crane and there was even something for the kids in lantern making.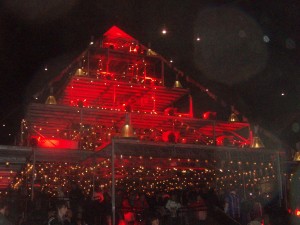 Continuing for another two weeks, with events such as 'Guerilla Lighting' 'Iranian Fire Jumping' and 'Projector Bike', the program concludes on the 3 July 2011 with a closing ceremony – follow the link to the square website for more details.
How to get there:
Train – Flinders Street Station
Tram – Any tram along St. Kilda Road or Swanston Street to the Federation Square / Flinders Street Station interchange. The free City Circle tram around the city grid stops right outside.
Food: Try the Petaling Street a Malaysian Hawker Food Restaurant nearby in Swanston Street. Relatively new, but always full with what seems members of the local Malaysian community. It is well worth the wait if there is a queue, the tables turn over pretty promptly. Recommended: Roti bread, Beef Rendang and the whole Fish Thai Style.