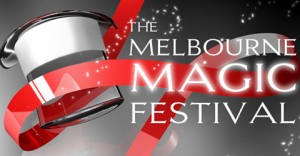 To make it easy for you to choose which shows to see the Festival organsiers have divided them up into five different categories:
MAGIC SHOWS FOR KIDS
This year the Melbourne Magic Festival has TEN great shows especially designed to appeal to kids under 10 years old. These shows are perfect school holiday entertainment.
MAGIC SHOWS FOR FAMILIES
In 2011 we have EIGHT completely different shows perfect for the whole family to enjoy together. Some are daytime shows while others are perfect after dinner shows.
MAGIC SHOWS FOR ADULTS
Magic is no longer "just for kids". With TEN shows designed for adults to enjoy, this year you'll see world class sleight of hand, mind reading, hypnotism, ventriloquism and live horror! All perfect for 'after dark'and most are family-friendly but slanted towards adults.
WORKSHOPS & CLASSES
Last year over 1,100 kids took part in our magic workshops and this year we're expecting even more! We also have classes for adults in close up and stage magic, plus special international guest lecturers for the more experienced prestidigitators.
SPECIAL EVENTS
The Australian Junior Championships of Magic are back, and this year we have the first FISM Oceania Championships of Magic – open to all ages! Plus free entertainment nightly in the bar courtesy of the honest conman Nicholas J Johnson with his show 'Wanna Bet'.
TICKET SALES
The Melbourne Magic Festival offers four easy ways to guarantee your tickets in 2011:
1 – Group Sales – Come in a group of ten and get generous bookings and priority seating! Click here for more details. Call the Group Bookings Hotline on 0459 487 381
2 – Phone bookings – You can call the Northcote Town Hall on (03) 9481 9500 to book your tickets, but be aware you will be paying a $5 'per transaction fee' on top of your ticket price.
3 – In Person – Just roll on up to the Northcote Town Hall Box Office in person during normal business hours and you can even buy your tickets with good old fashioned cash if you like! The Box Office is also open one hour before show times but we can't guarantee the show you want to see won't be sold out. Play it safe, book in advance. (The Box Office is located at 189 High St, Northcote)
If you'd like to check if a show is almost sold out click here and take a look at it on the Daily Schedule page.
4 – Online – Just go to the page of the show you want to see, click on the CLICK HERE TO BOOK link, and get your tickets instantly and with no extra charges. Or you can go directly to the Northcote Town Hall Online Box Office by clicking here.
Suburb/Neighbourhood: NORTHCOTE
How to get there: Tram 86 to High Street, Northcote – but refer to the festival website for details of tram track maintenance details over the period of the festival.