You will be surprised what you find just behind the glass – below is is a recent piece by artist Artist – Ichwan Noo which was on display.
VW CARS COMPRESSED INTO PERFECT SPHERES AND CUBES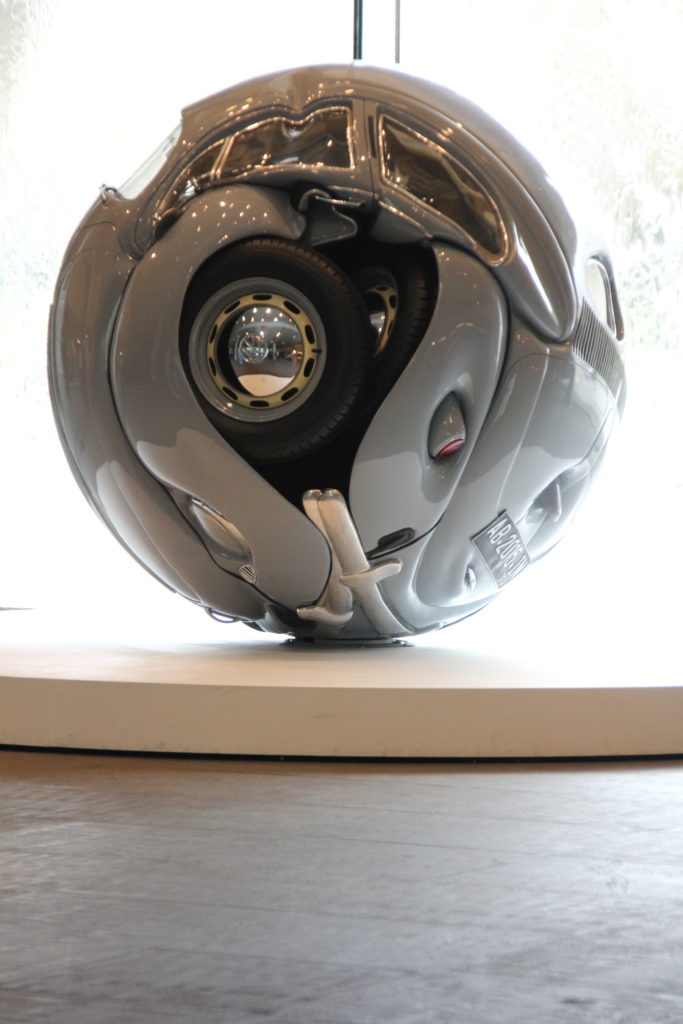 Artist: Ichwan Noor
NATIONAL GALLERY of VICTORIA,  INTERNATIONAL
– Since 1861, the National Gallery of Victoria has been displaying art works for the enjoyment of the community. In the mid-1990s, the gallery acknowledged that its St Kilda Road building could no longer successfully meet the demands of its growing collection and extensive exhibitions schedule. 
The Collection is split between The Ian Potter Centre: NGV Australia at Federation Square, home of Australian art, and NGV International at St Kilda Road, the redeveloped building dedicated to the gallery's magnificent international artworks.
Visitors have two wonderful NGV buildings dedicated to bringing art and people together.
If you have limited time, a suggestion is to choose one gallery and focus on that collection.  But if nothing else walk into the building to look at the architecture.  One must is to walk to the back of  the building to look at the Great Hall, either lay on the carpet or stools and see if you can spot the Australian animals.  In particular look for a turtle,  wombat and rainbow serpent.