A special spot for us in the gardens to remember my Mum, this Wollemi Pine is located on the lawns across the Orangery.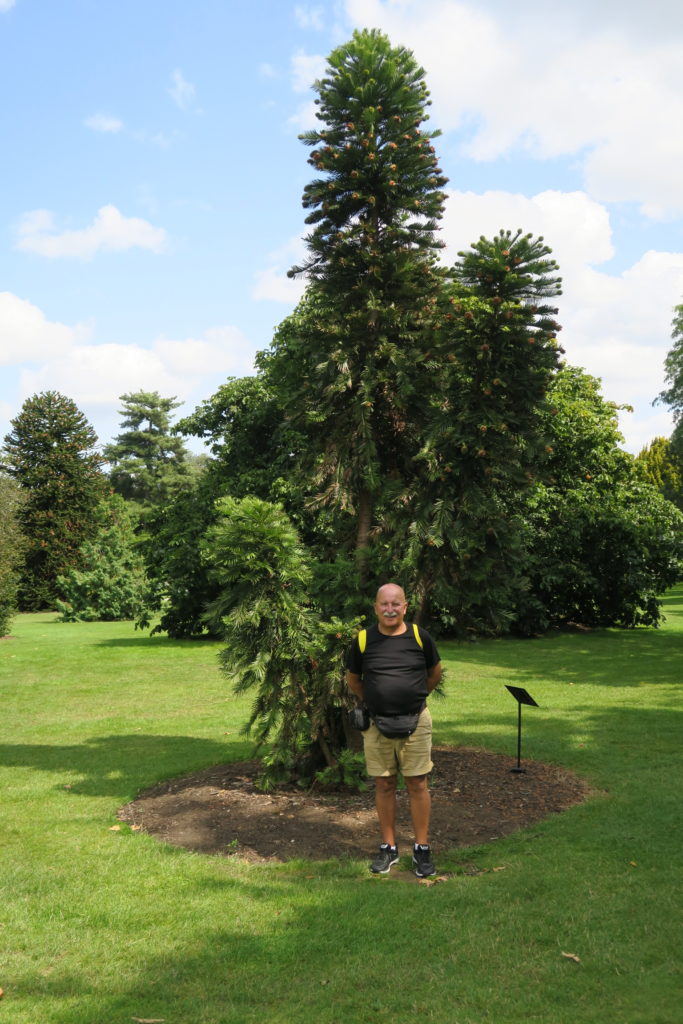 First discovered in 1994 in Wollemi National Park, New South Wales, Australia, this peculiar tree represents the only member of its genus. It thrives in mild temperate climates. A programme initated by the Royal Botanic Gardens in Sydney in 2006 has made Wollemi Pines available throughout the world.
Though truly not a pine, as its common name suggests, the Wollemi Pine is conifer belonging to the family of Araucariaeae, along with the monkey puzzle tree [Araucaria araucana] from South America and the Kauri from New Zealand [Agathis australis]. This family first evolved in the mid-Juarasic circa 160 million years ago.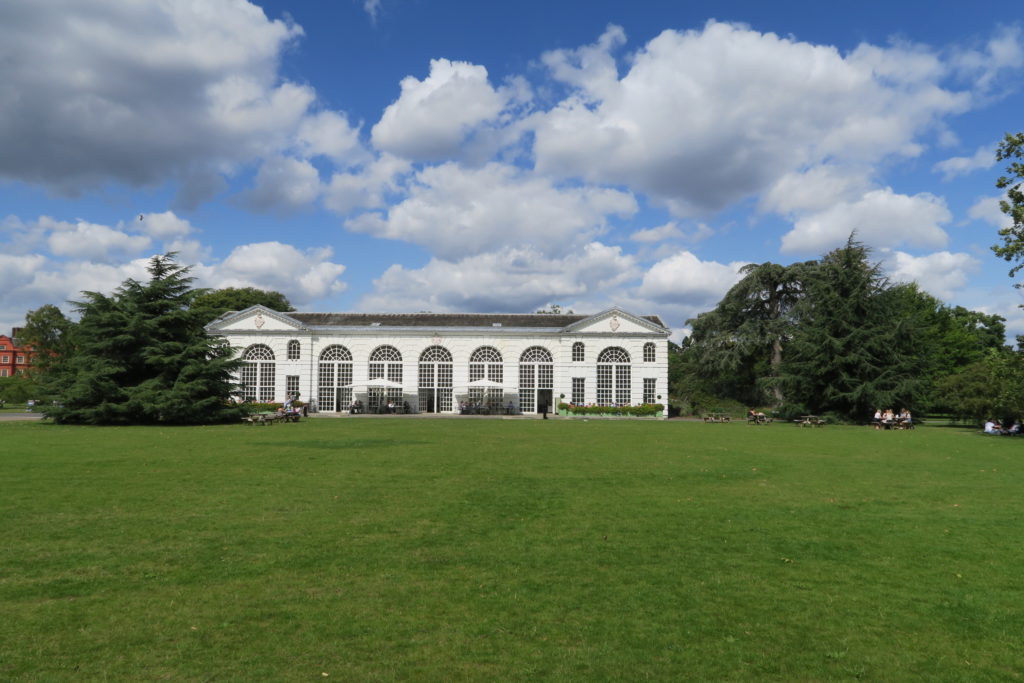 The Dale Chihuly Exhibition – Reflections on Nature.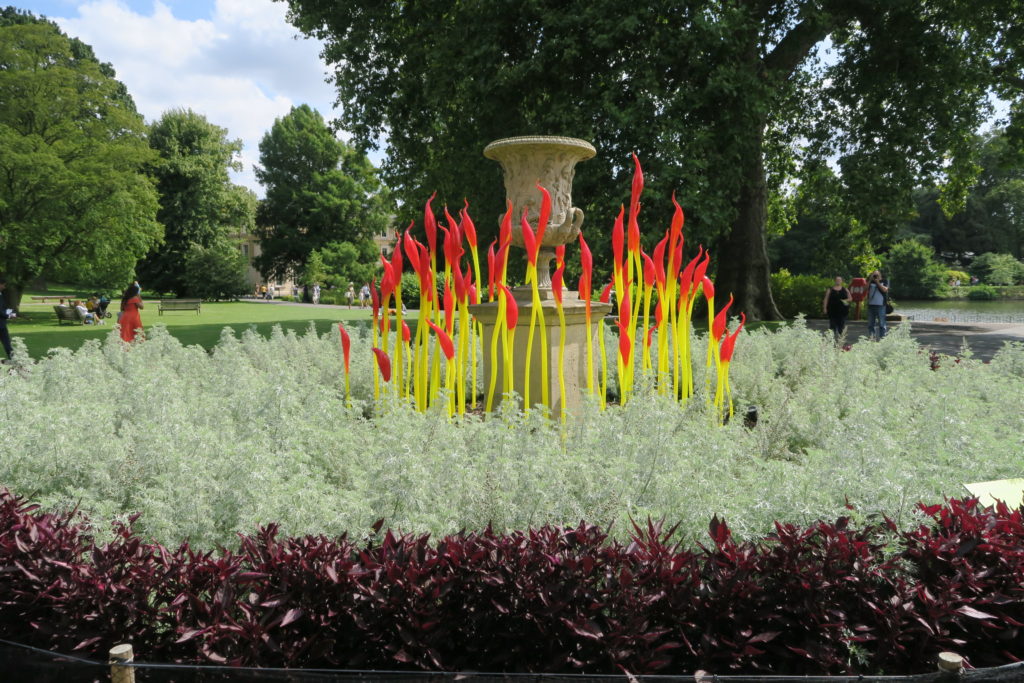 12. Summer Sun, blown glass and steel,
Dale Chihuly 2010, .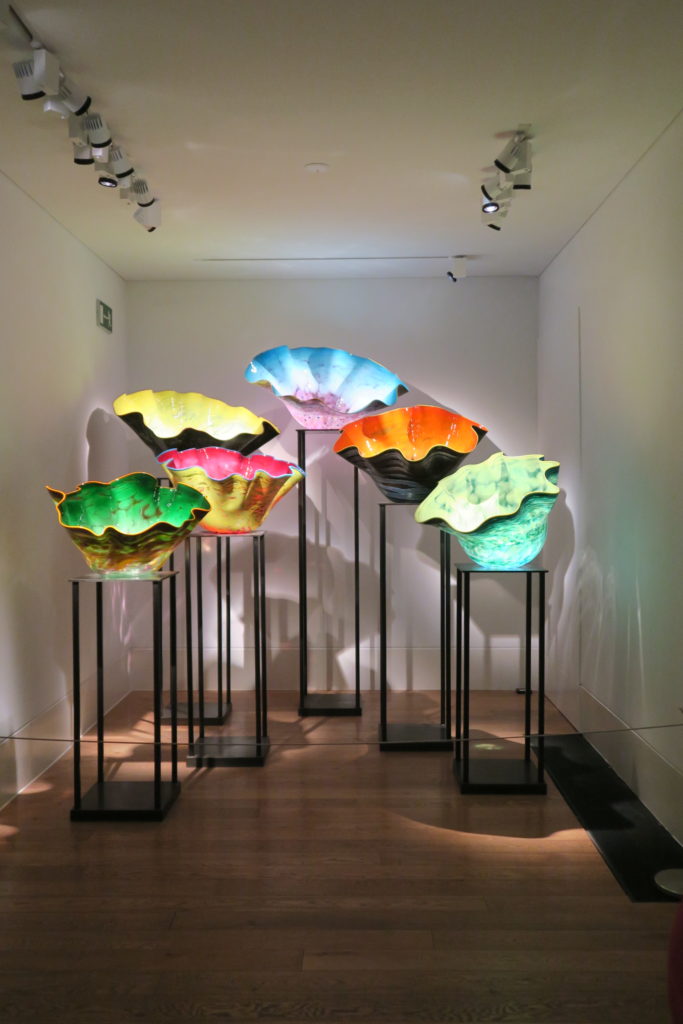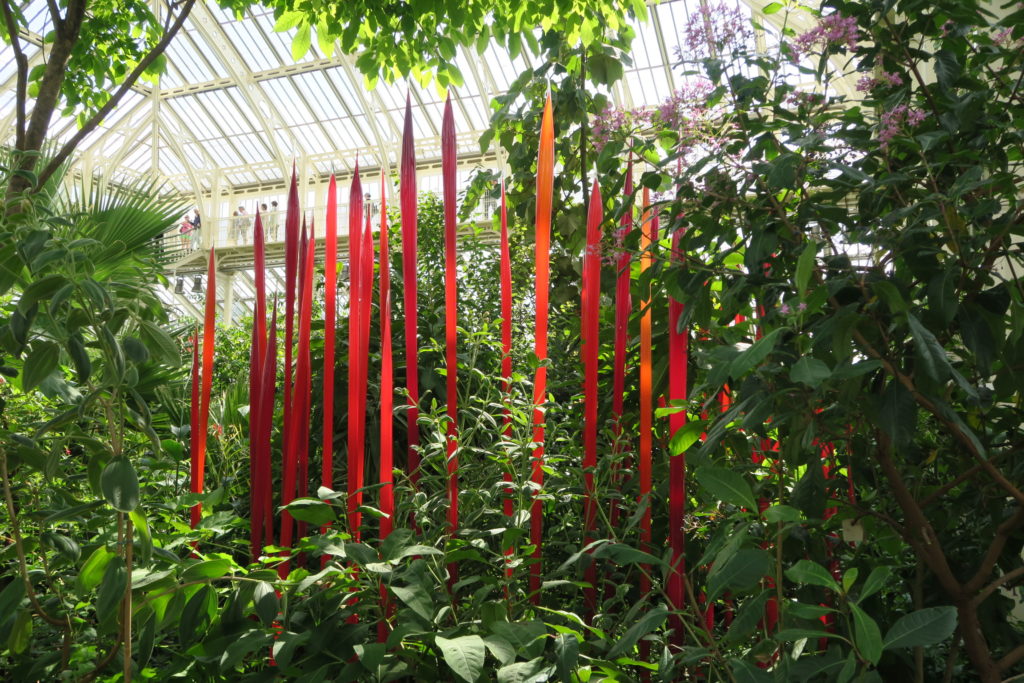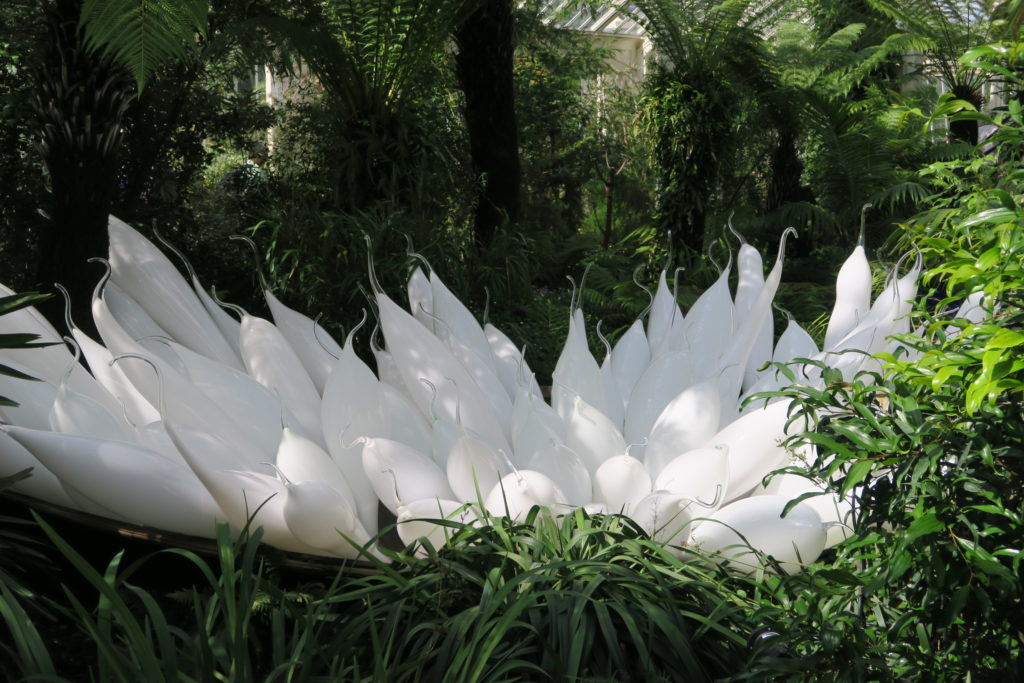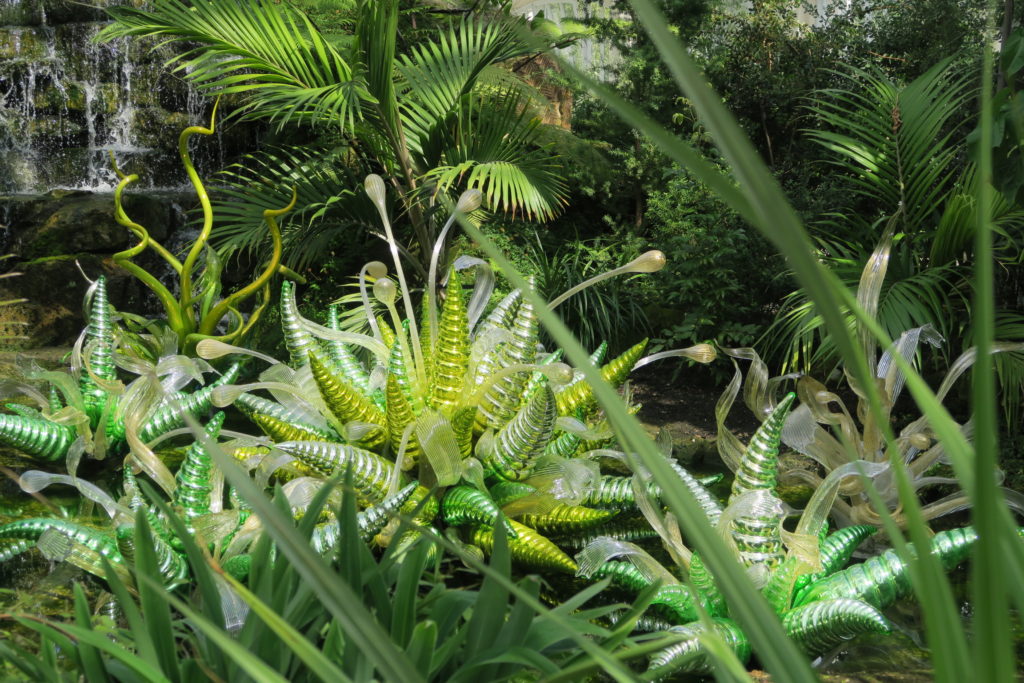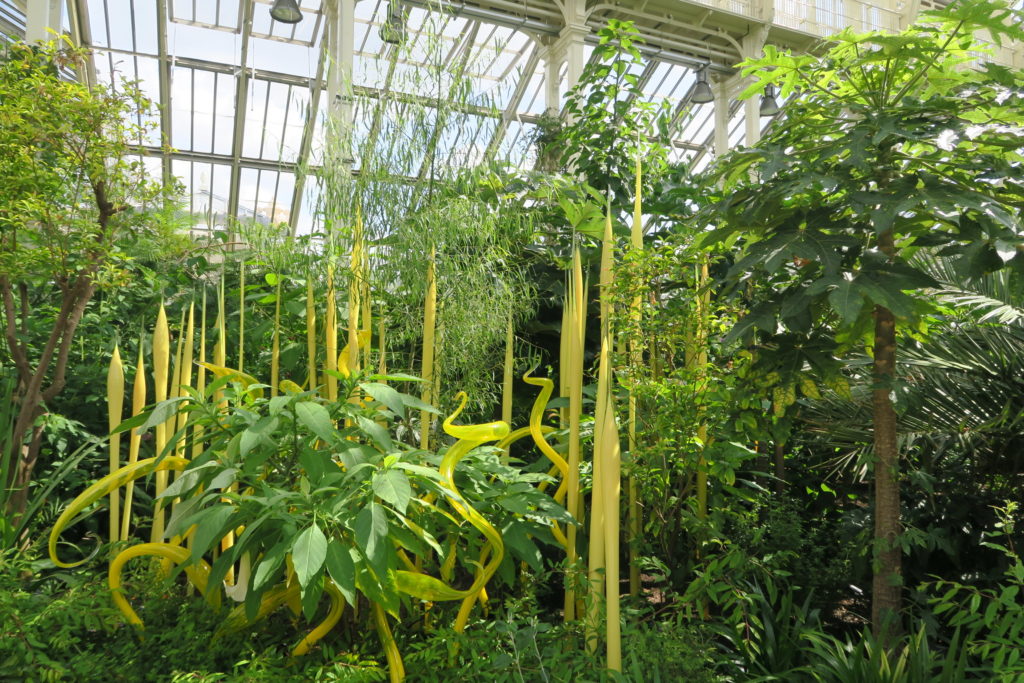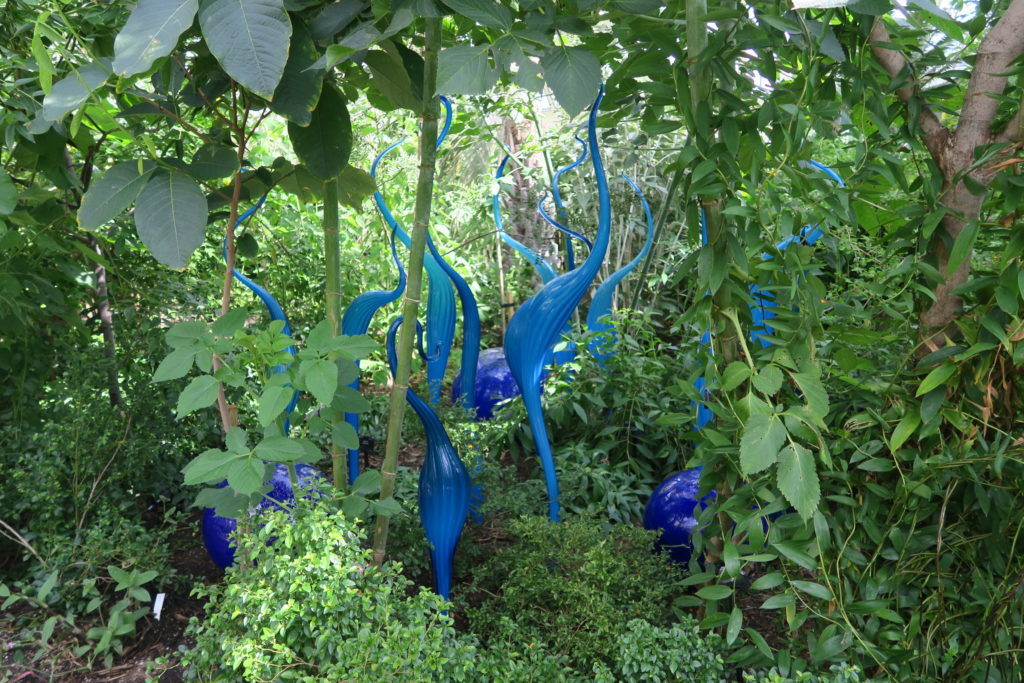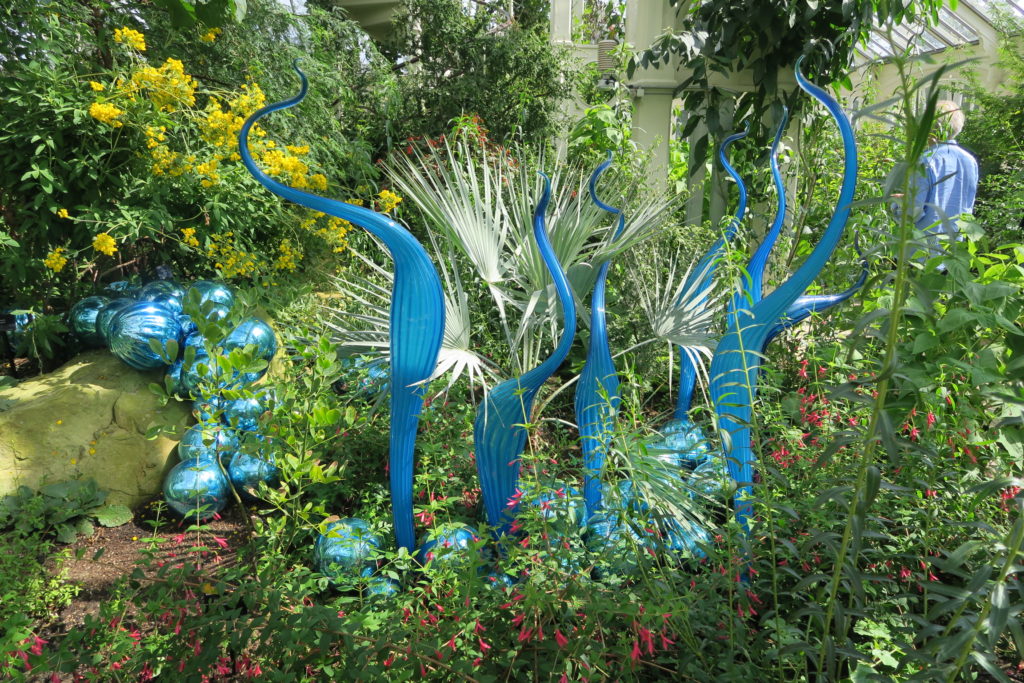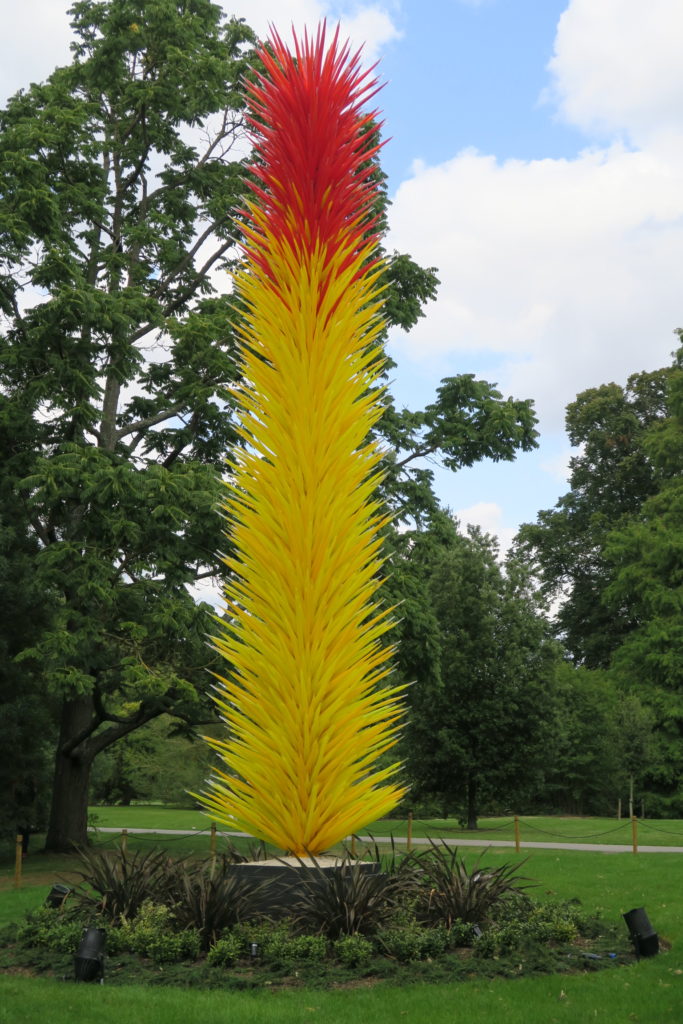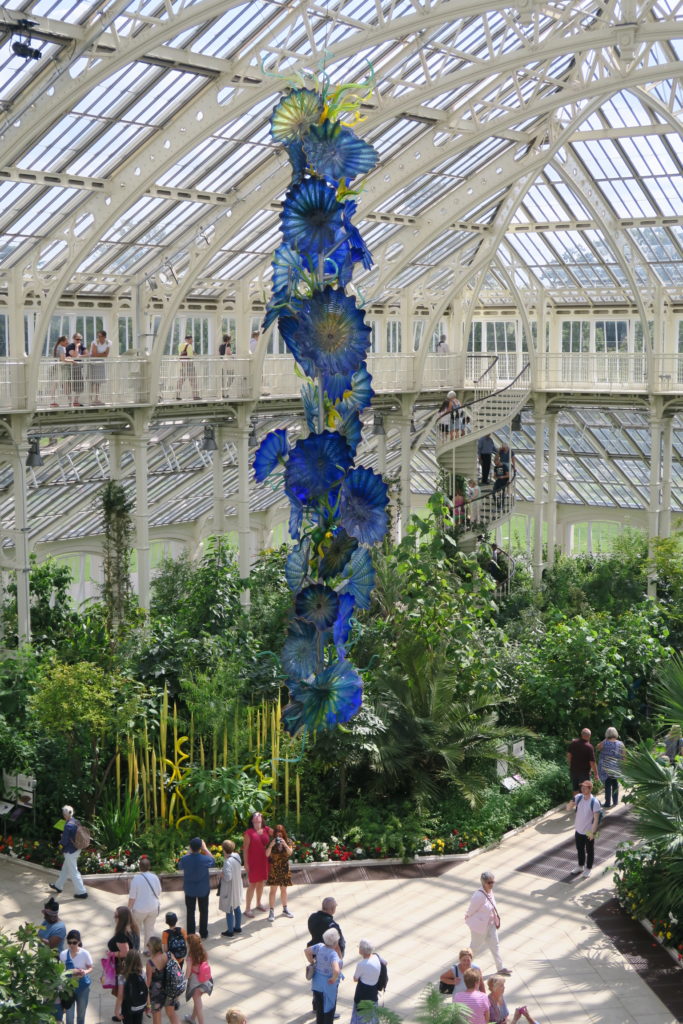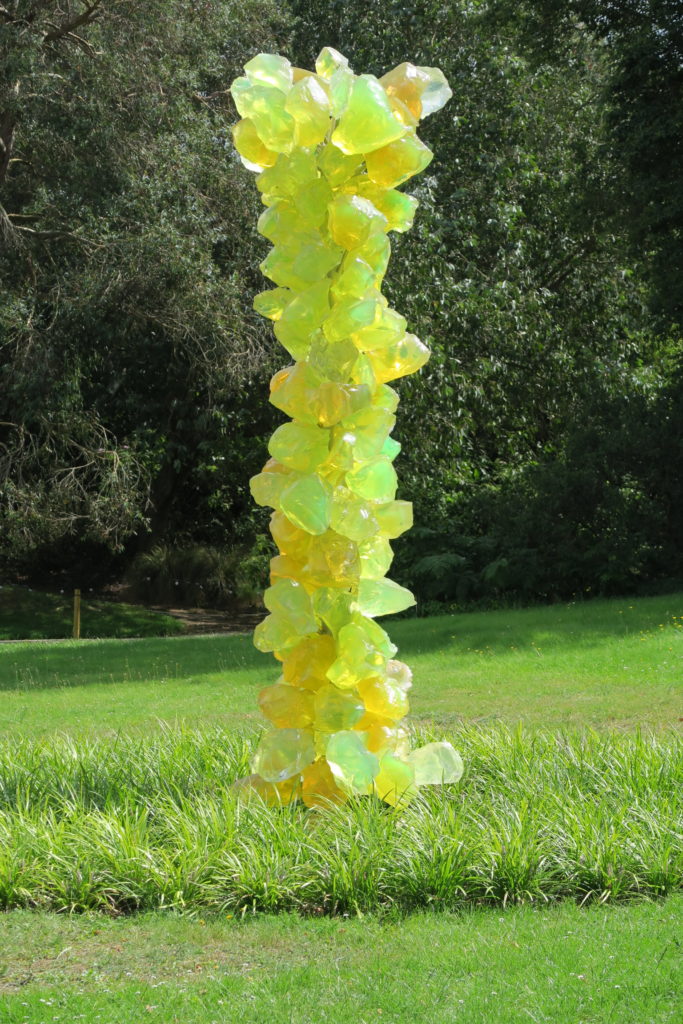 The Tree top walk within the gardens, a different tree canopy ……