A one way journey for 1, 100,000 Jewish and other European people. Another 200,000 got to make the return trip.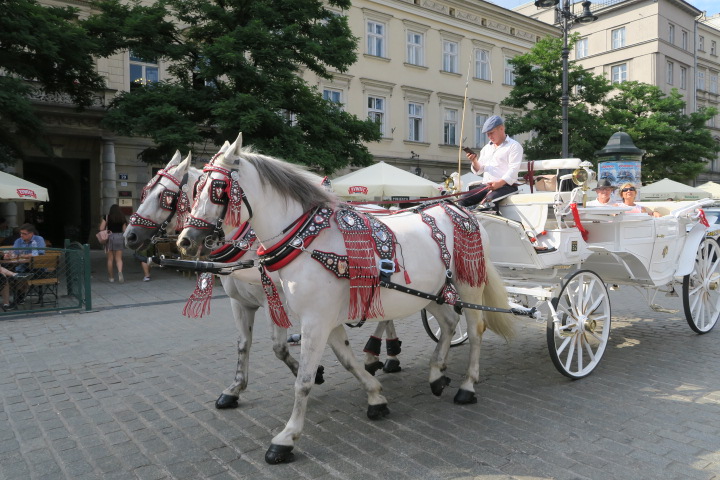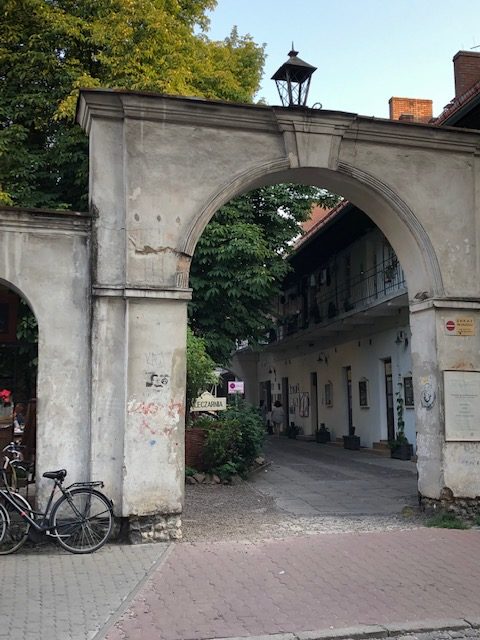 Quarters for 800 men – Auschwitz Camp

Wawel Castle Cathedral with & gold dome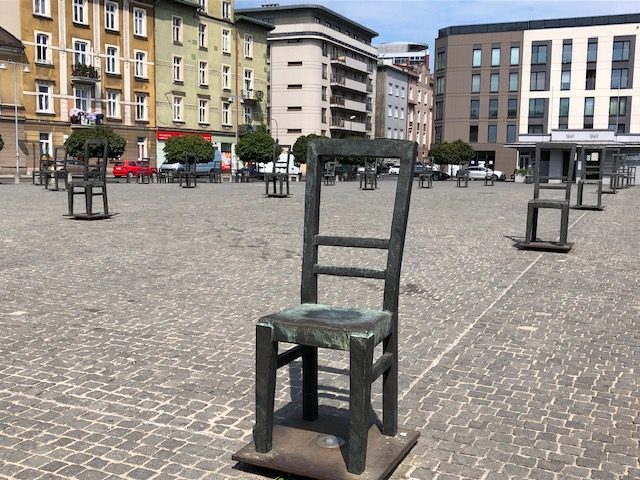 Empty Chair Memorial, Podgorze Krakow –
A memorial monument for the murdered Jews of the Podgorze Ghetto in Krakow was inaugurated on 8 December 2005. The chairs represent loss and absence as the ghetto in Krakow was cleared and all the residents' possessions were strewn across the streets.
Created by Krakow architects Piotr Lewicki and Kazimierz Łatak included 33 illuminated chairs (1.4 m high) in the square and 37 smaller chairs (1.2 m high) standing on the edge of the square and at the tram stop.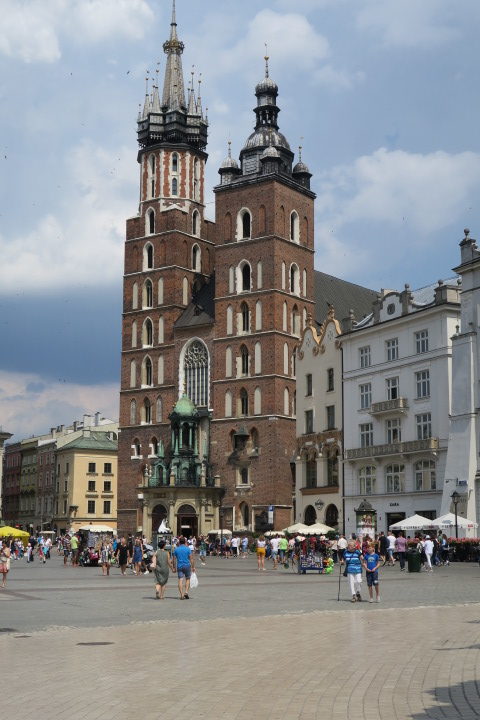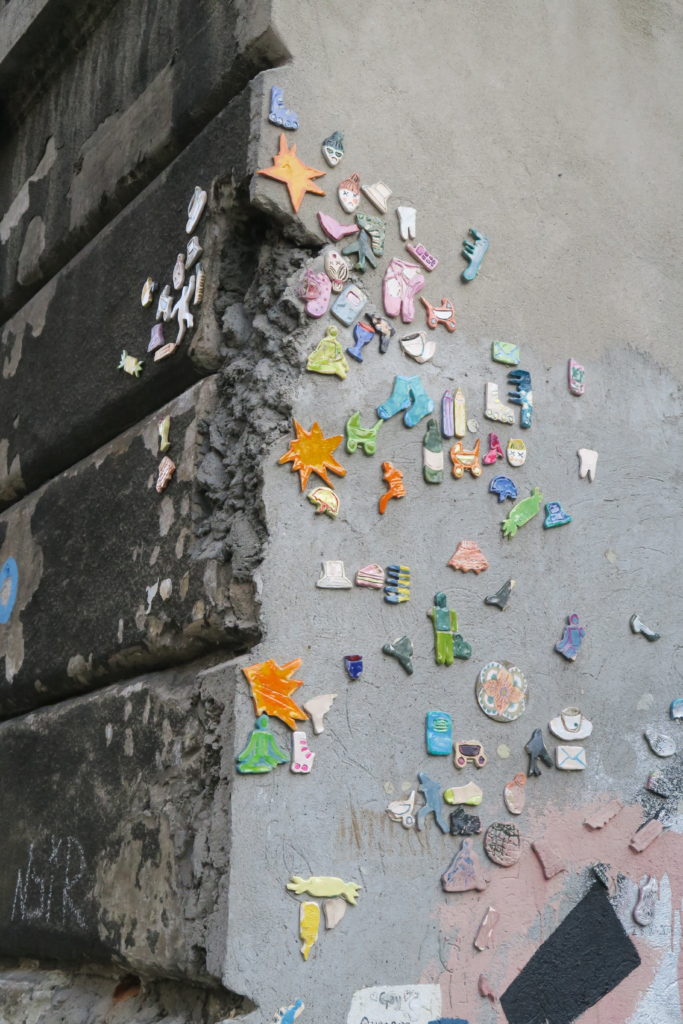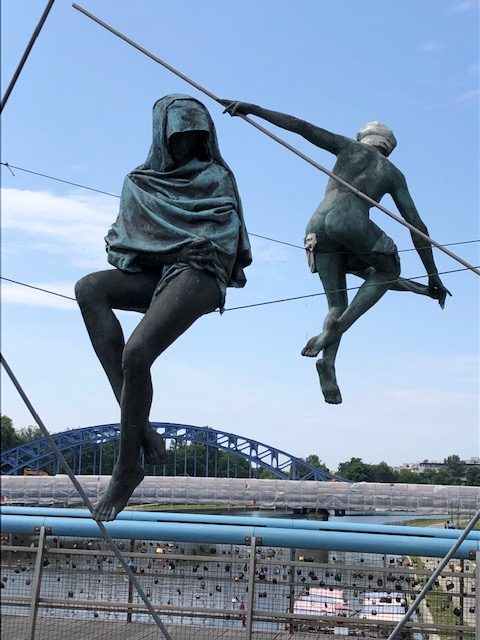 BETWEEN THE WATER AND THE SKY – Bernatek Footbridge Acrobatic Sculptures.
Reflecting on our visit to Krakow this installation epitomises for me what some have had to endure – "a Balance for Life" and how precious it is.
The nine acrobatic figures form the exhibition entitled 'Between the water and the sky' (Między wodą a niebem) by Polish artist Jerzy 'Jotki' Kędziora. The artist has exhibited around the world, and describes the work as 'living forces of nature'.
The sculptures are quite unique in the way the artist uses the law of physics, to add to the impact of the large figures, suspended gracefully amongst the bridge supports. The unusual installation, which Kędziora claims to be the only sculptures in the world suspended by only one or two support points, using lines, rods, pyramids and figures balancing on top of each other, which add to the effect of balance and defiance of gravity.